CTEH LLC
5120 Northshore Drive
North Little Rock, AR 72118
(501) 801-8500
cteh.com
SafeBridge Consultants Inc.
1924 Old Middlefield Way
Mountain View, CA 94043
(650) 961-4820
safebridge.com
SafeBridge Consultants Inc. is the premier resource and is the "brand name" for highlevel safety and health in the pharmaceutical and biotechnology industry. SafeBridge is comprised of industry leaders in toxicology, analytical chemistry, and industrial hygiene. SafeBridge has locations in Mountain View, California, New York City, and Bury St. Edmunds, England.
SGS Galson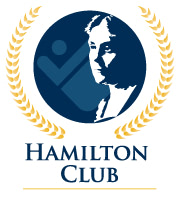 6601 Kirkville Road
East Syracuse, NY 13057
(888) 432-5227
sgsgalson.com
[email protected]
SGS is the world's leading inspection, verification, testing, and certification company. A member of the SGS group, SGS Galson is the world leader in industrial hygiene analysis and monitoring solutions. We work with OHS&E professionals in selecting the most effective means to obtain data to protect
people from hazardous exposures.