November 9, 2021
/
Gouhar Nayeem
What AIHA Members Say About Membership
According to member surveys, more than four in five current members, or 85 percent, report that they are satisfied or extremely satisfied with AIHA membership. We asked several members at each level between student and emeritus about their thoughts on AIHA membership and why they think it's important to renew in 2022.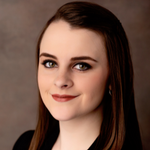 Savannah Jones, MPH, AIHA Student Member
Savannah recently graduated from the University of Alabama, Birmingham, as a Master of Public Health, and she has been an AIHA student member since 2017. Savannah says that "AIHA membership has been beneficial to me because it has enabled me to connect with a mentor, find internships and job opportunities, and given me a way to stay connected with other students." She suggests that industrial hygiene students who are not already members of a student local section or the Student and Early Career Professionals Committee should join in 2022.
Savannah believes that renewing your AIHA membership "allows you to continue to network with other industrial hygienists and safety professionals, stay up to date on current topics by receiving The Synergist magazine, and attend AIHce EXP at the discounted student rate!"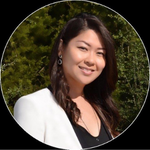 Jennifer Hsu, MPH, CSP, AIHA Early Career Professional Member
Jennifer is an environmental health and safety professional and has been an AIHA early career professional member since 2007. She's also the subcommittee chair of outreach for the Women in IH Committee, a past president of the AIHA Texas Hill Country local section, and a former American Industrial Hygiene Foundation (AIHF) scholarship recipient.
Jennifer finds AIHA membership rewarding because it offers "[a] number of opportunities to engage with other professionals and grow your knowledge base." She also appreciates AIHA's many committees and working groups and the chances they provide "to experience the different facets of our field, from the Government Actions and the Social Concerns committees to the Minority Special Interest Group and Women in Industrial Hygiene Committee, [plus] all of the technical committees and local sections."

Jennifer feels it's important to renew your AIHA membership in 2022 in order to engage with fellow industrial hygienists, find opportunities to share knowledge and expertise with the wider safety community, and stay current on the latest discussions and continuing education in industrial hygiene. "Now more than ever," she says, "I believe it's time to lean in and support AIHA in sharing our knowledge and expertise to address larger public health and environmental concerns."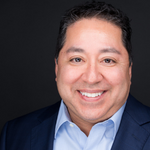 Tim Paz, CIH, AIHA Member
Tim is an occupational health and safety leader with over 20 years of experience. He joined AIHA in 1991, serves as president-elect of AIHA's Potomac local section, and is a member of several volunteer groups.
Tim feels that AIHA membership is important because "there has never been a time where the profession has been more at stake." He adds, "We need to grow future leaders of the profession, and that happens through involvement in associations such as AIHA. We need committed members like you to get engaged, become influencers, and cultivate the profession through forward-thinking exchanges of ideas."
Tim feels that building your professional network and continuing your professional development, including by obtaining CM points through AIHA's educational offerings and attending AIHce EXP, as well as having an impact on the profession through volunteering, are the top reasons to renew your membership.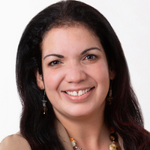 Lucinette Alvarado, CIH, AIHA Member
Lucinette is a corporate CIH and the technical service manager for SKC Inc. An AIHA member since 2007, she is also a former AIHA Future Leaders Institute (FLI) graduate, member of the AIHA Board of Directors, and the Board liaison on several AIHA volunteer groups.

AIHA e-international membership is important to her, Lucinette says, because through it AIHA members "can further a global vision together through networking opportunities such as Catalyst, access to inclusive Spanish-language public resources, and participation in volunteer groups. As an AIHA member," she continues, "you have access to the tools you need to be an expert at your job, no matter where you reside."

Lucinette feels that by renewing your membership, international members have an opportunity to continue their professional development from anywhere in the world and can stay up to date on occupational and environmental health and safety topics through AIHA's virtual educational opportunities. They can also lead new OEHS professionals through the mentoring program and volunteer groups.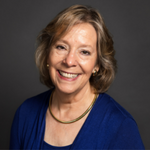 Kathryn Makos, MPH, CIH, AIHA Emeritus Member
Kathryn is retired from the Smithsonian Institution's Office of Safety, Health, and Environmental Management, and has been an AIHA Emeritus member since 2014. She's also the chair of the AIHA Museum and Cultural Heritage Working Group, a member of the Incident Preparedness and Response Working Group, a past officer of the Potomac local section, and a frequent AIHce presenter and moderator.
"Retirement allows us to reimagine a work/life balance conducive to fulfillment and contribution," Kathryn says. "While I had little time to volunteer when I was working full-time, emeritus membership to AIHA has now allowed me to help establish the AIHA Museum and Cultural Heritage Working Group and contribute to the growth of the profession."
Kathryn's top reasons to renew your membership as an emeritus member include staying current on OEHS scientific and public policy developments, mentoring OEHS students and early career professionals, and passing along experiences to the next generation of OEHS professionals.
If you haven't already renewed, don't miss our special membership offer to receive a complimentary copy of a brand-new ebook in the Essentials collection, called The Essentials of Pandemic Response, if you renew before 11:59 p.m. Eastern time on December 31st. Outside of this offer, The Essentials of Pandemic Response will cost $19.95 for members and $29.95 for nonmembers.
Renewing your membership online is fast, easy, and secure! Log in to your member dashboard and click the Renew Membership link to get started. While you are there, you can update your demographics information to receive a more personalized membership experience and a chance to win prizes before the end of the year!
If you are new to AIHA, find out how to join.
Comments
45 years as a member-scary!
I didn't plan to be a member for 45 years so far. It just happened as I went through a career I have enjoyed. Though recently retired, I've maintained full membership so far. Advice to all- join a tech committee of interest to you. or be a local section officer, or all of these. The tech committees and working groups define current practice — be a part of that. And continue to enjoy it and find it rewarding. Maybe you'll end up with 40 years membership (s nice pin is awarded) and find the path was good. i hope to reach 50 years active membership. We'll see…. Larry Whitehead
By

LAWRENCE Whitehead

on November 9, 2021 5:27pm